PTPM WORKSHOP ON REVIEWING BOOK CHAPTER(S)
USM, 16th of June 2022 – PTPM conducted an academia/industry talk series entitled Reviewing Book Chapter(s). The workshop was conducted by the Deputy Director or Research, Innovation and Networking, Ts. Dr. Mageswaran Sanmugam on the 16th of June 2022 from 8.00pm till 9.30pm via the Webex Application.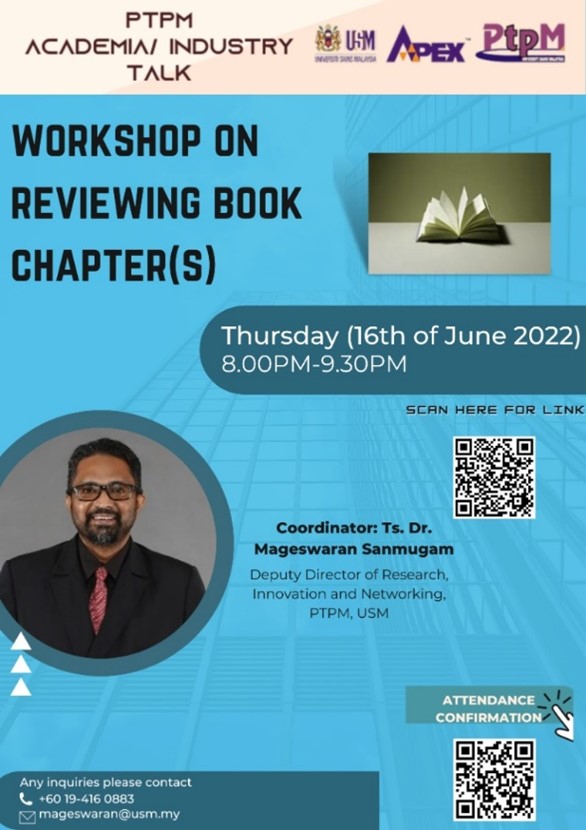 Students from various background of studies; from PHD to Masters, attended the workshop. And were given an insight into how articles are reviewed to be included in a book chapter. As well as how to be a reviewer themselves one day. By looking into the reviewing process, it is hoped that the students will be encouraged to explore and try writing research articles by themselves in the future.