PTPM AT THE FOREFRONT OF RESEARCH: KEYNOTE SPEECH IN THE 10TH PSU EDUCATION CONFERENCE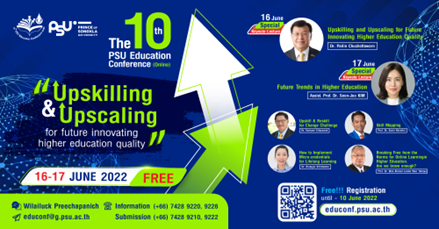 USM, 16th – 17th June 2022 –The Director of PTPM, Prof. Dr. Wan Ahmad Jaafar, was invited as a keynote speaker in the 10th PSU Education Conference; an online conference.
Prince of Songkla University organized the 10th PSU Education Conference online which was held from the 16th of June 2022 till 17th of June 2022; under the topic of "Upskilling and Upscaling for Future Innovating Higher Education Quality". The conference set up a stage for lecturers, educational personnel and students to exchange ideas and sharing experience in order to create learning and teaching development.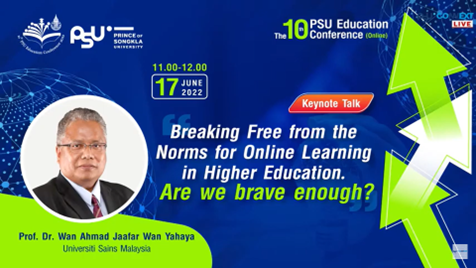 Prof Dr. Wan Ahmad Jaafar Wan Yahaya, gave a talk entitled Breaking Free from the norms for online learning in higher education. Are we brave enough? The talk encompassed on how education is moving forward beyond the shackles put in by covid-19