PTPM AND EGS; CREATING LINKAGES FOR THE FUTURE
USM, 26th of January 2022 – EGS also known as European Global School University (EGS) Turki visited USM, Penang and had a discussion with the several selected Schools and Centres, including PTPM, at Bilik Persidangan Universiti (CCR), Bangunan Canselori on the 26th of Januari 2022, at 2.30pm. The discussion was attended by Dr. Nour Awada, the President of EGS - University Paris, Dr. Fadi Tashtoush and other EGS representatives.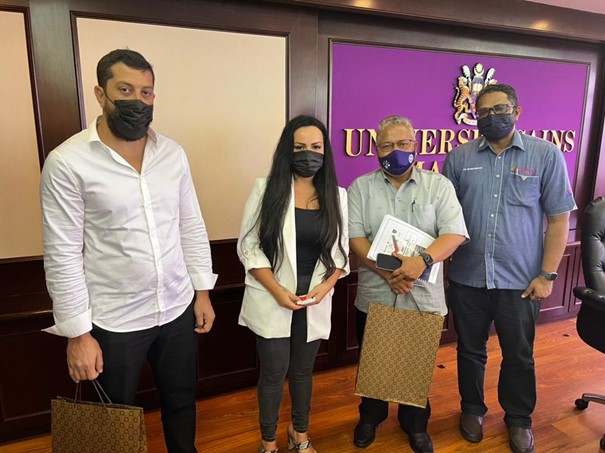 PTPM was represented by the Director of PTPM, Professor Dr. Wan Ahmad Jaafar Bin Wan Yahaya and Deputy Director of Research, Innovation and Networking, Ts. Dr. Mageswaran Sanmugam. The programmes that will be involved in this ventures are:-
1) Master of Instructional Multimedia (MIM) (Coursework mode)
2) Doctor of Philosophy in Educational Technology (PhD) (Reseach Mode)
All these programmes that will be conducted in Full Time mode (duration). The discussion led to some fruitful findings and understanding among both parties and further opportunites will be explored between both parties by the upcoming academic calendar year of 2022/2023.