WORKSHOP EASY AUGMENTED REALITY USING UNITY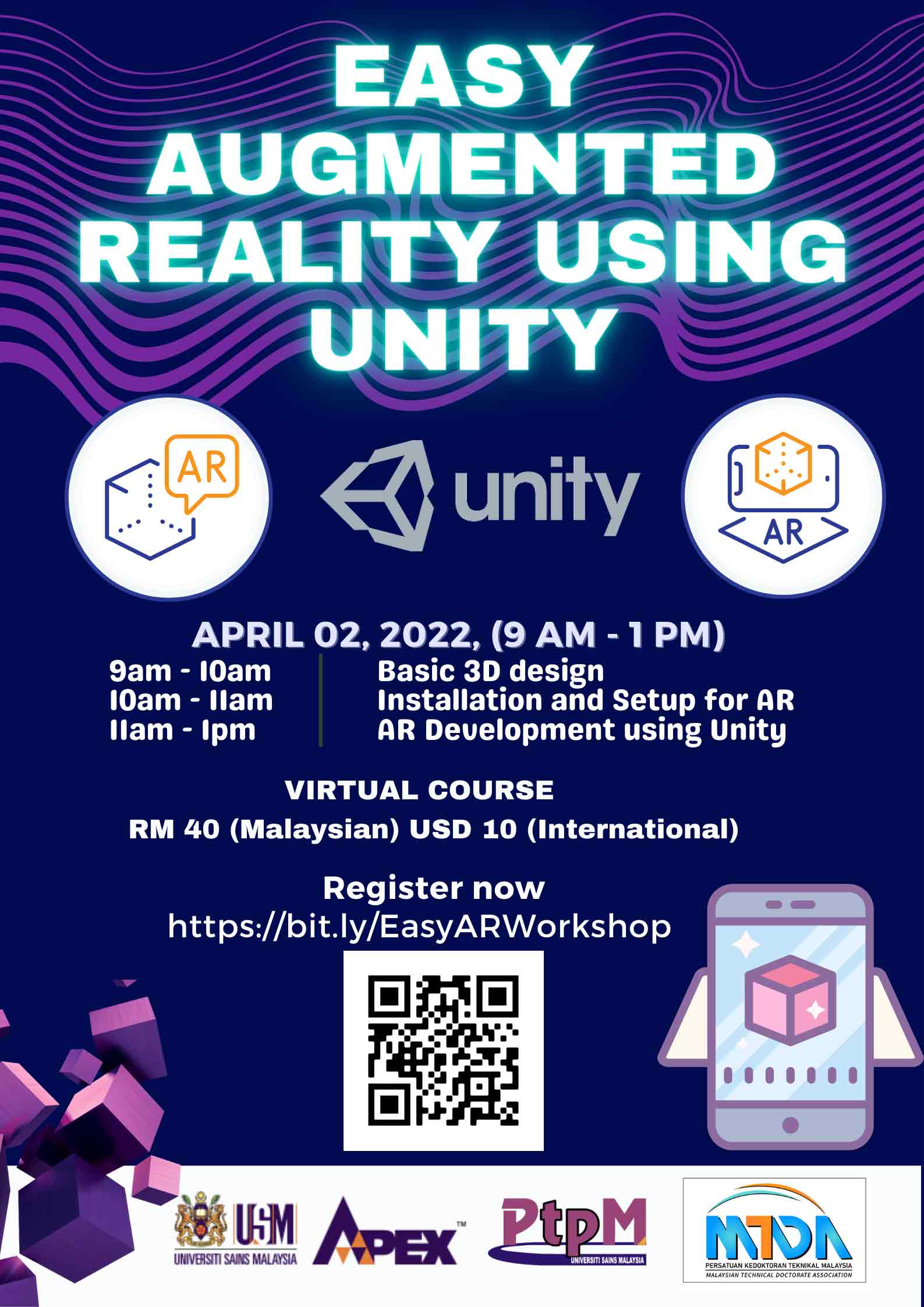 Assalamualaikum dan Salam Sejahtera. Centre For Instructional Technology and Multimedia will organize a workshop for learning to develop Augmented
Reality App using Unite Software. Below is the information about the workshop:
Date: 2nd April 2022
Time: 09:00 am to 1:00 pm
Method: Online Webex
Instructor:
1. Ts. Dr. Nur Azlina Mohamed Mokmin (CITM LECTURER) 0143303404
2. Mr Ku Muhammad Zafri - 0124582303
3. Miss Nurul Aisyah Bakri - 0124582303
Thanks.