BENGKEL PTPM "TOOLS FOR INNOVATION" MENGGALAKKAN PESERTA MENGHAYATI TEKNOLOGI INOVASI UNTUK PENDIDIKAN
5 Jun 2021 – Pusat Teknologi Pengajaran dan Multimedia (PTPM) telah menunjukkan kepakaran dan kemahiran dalam memindahkan pengetahuan teknologi digital untuk inovasi. Pada 5 Jun 2021, Bengkel "Tools for Innovation" telah dianjurkan oleh PTPM untuk pelajar dan pensyarah menguasai pengetahuan teknologi digital, iaitu teknologi inovasi. Seramai 40 pelajar, pensyarah dan orang luar yang berminat telah menyertai Bengkel yang diadakan secara dalam talian, bermula dari pukul 9.00 pagi hingga 1.00 petang.
Bengkel Teknologi Inovasi tersebut membolehkan pelajar mempelajari teknik membangunkan bahan inovasi dengan cepat. Ketua projek Bengkel tersebut ialah Ts. Dr. Nur Azlina Mohamed Mokmin, pensyarah kanan PTPM. Silibus bengkel tersebut adalah seperti berikut:
Learn 3D using Paint 3D (9.00-9.30 pagi)
Learn Animation Using Power Point (9.30-11.00 pagi)
Learn AR (11.00-11.30 pagi)
Introduction to VR (11.30-11.45 pagi)
Introduction to Blender (11.45 pagi-12.00 petang)
Introduction to Web Tools (12.00-12.15 petang)
Marketing (12.15-12.30 petang)
Additional Tools (12.30-1.00 petang)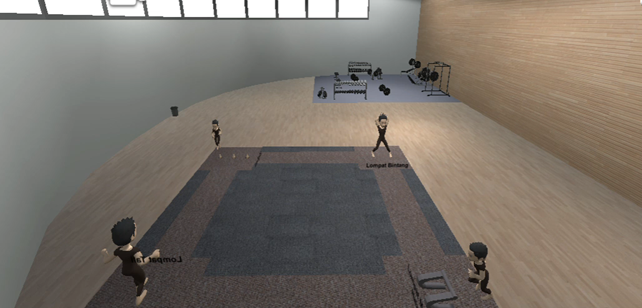 Menurut Ts. Dr. Nur Azlina Mohamed Mokmin, Bengkel tersebut juga merupakan satu usaha PTPM untuk menggalakkan pelajar PTPM membiasakan penggunaan teknologi inovasi dalam bidang pendidikan. Dr Nur Azlina berkata lagi, PTPM sentiasa memperkemas program latihan berteknologi tinggi supaya pelajar-pelajar PTPM terus menerima manfaat maksimum.
Secara keseluruhannya, Bengkel tersebut mendapat sambutan yang hangat dari semua pihak, ia sekaligus akan memberi suntikan semangat dan dorongan kepada pelajar-pelajar untuk terus maju ke hadapan dalam bidang teknologi digital inovasi untuk pendidikan. Adalah dipercayai segala usaha PTPM yang ditunjukkan dalam Bengkel ini akan memberi impak tertentu kepada perkembangan warga PTPM pada masa hadapan.