TALK ON TIPS TO ENJOY YOUR RESEARCH JOURNEY BY ALUMNUS OF PTPM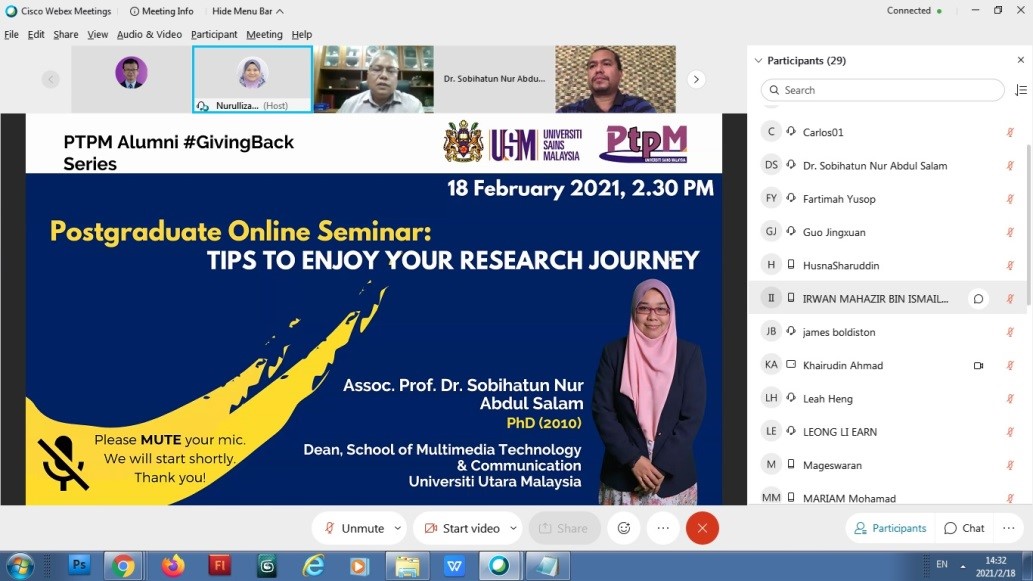 USM, 18 February 2021 – A virtual postgraduate seminar was conducted by Alumni Division of Pusat Teknologi Pengajaran dan Multimedia (PTPM), Universiti Sains Malaysia, with Universiti Utara Malaysia's Associate Professor Dr. Sobihatun Nur Abdul Salam, an alumnus from PTPM. Dr. Sobihatun is currently Dean of School of Multimedia Technology and Communication, Universiti Utara Malaysia, Sintok, Kedah. The objective of the seminar is to build positive spirit amongst the research students so that they could realize that research is something that can be enjoyable.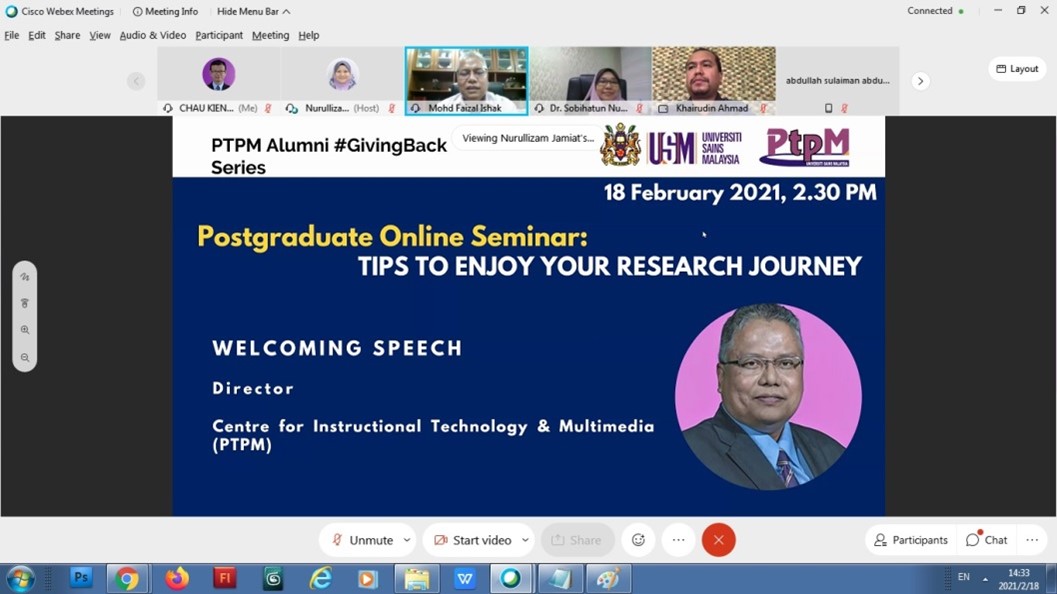 The coordinator of this talk is Dr. Nurullizam Jamiat from PTPM. A total of 41 participants attended the virtual talk. The participants were mostly students pursuing Master and PhD. According to Dr. Sobihatun, five tips to enjoy research journey is to Set Intention, Be grateful, keep positive mindset, self-reward and recharge as well as seek help when get stuck. While technical skills have the advantage in the journey, having passion and commitment will be equally essential in the overall journey. Dr. Sobihatun added that it is important to embrace passion, commitment, and self-discipline in progressing in their academic paths.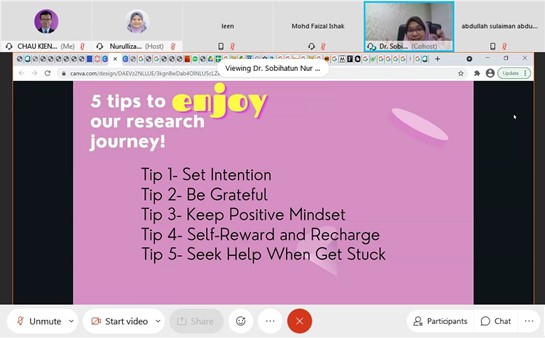 Overall, the virtual talk was a fruitful sharing session. It is found that PTPM students look forward for more such valuable session in the future that can be learned from the journey and experiences that have been gone through by PTPM alumni.