INOVASI TEKNOLOGI AR DAN VR KUNCI PEMBELAJARAN DI BENGKEL PTPM "AR AND VR FOR EDUCATION"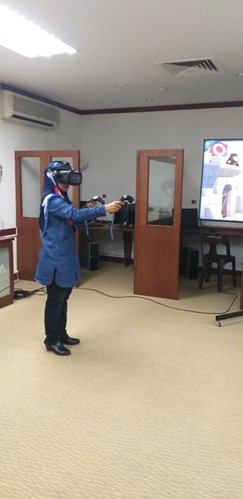 USM, 30 September 2020 – Satu bengkel berkaitan penggunaan teknologi Augmented Reality (AR) dan Virtual Reality (VR) telah dijalankan pada 29 September 2020 bertempat di makmal komputer dan makmal inovasi PTPM. Bengkel tersebut merupakan salah satu usaha PTPM memanfaatkan teknologi dalam pembelajaran dan pengajaran bukan sahaja di PTPM, tetapi dalam kalangan kolej komuniti di Malaysia.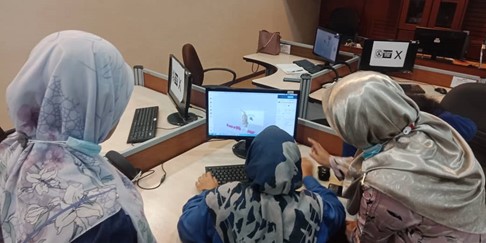 Bengkel yang bertemakan "AR and VR for Education" bertujuan untuk memindahkan pengetahuan teknologi AR dan VR kepada pendidik-pendidik setempat. Ts. Dr. Nur Azlina Mohamed Mokmin, pensyarah kanan PTPM, merupakan ketua projek selaku penceramah bagi bengkel ini. Peserta-peserta bengkel adalah terdiri dari sepuluh orang pensyarah dari Kolej Komuniti Pasir Salak, Perak. Bengkel yang berjalan dari pukul 8.00 pagi sehingga 5.00 petang itu telah berlangsung dengan lancar. Peserta telah diberi penerangan terperinci mengenai perisian-perisian dan perkakasan yang terlibat dalam pembangunan bahan berbentuk aplikasi AR dan VR.
Dalam ucapan pelancaran bengkel, Ts. Dr. Nur Azlina berkata, "implementasi teknologi AR dan VR dapat meningkatkan efisiensi dan prestasi pembelajaran dan pengajaran di universiti dan kolej komuniti." Di tengah pandemi Covid-19 ini, PTPM telah mengembangkan system teknologi AR dan VR. Melalui geran USM, kini PTPM dilengkapi 3 set kelengkapan VR yang berupaya mendukung hasrat PTPM menjadi pusat akademik berteknologi tinggi.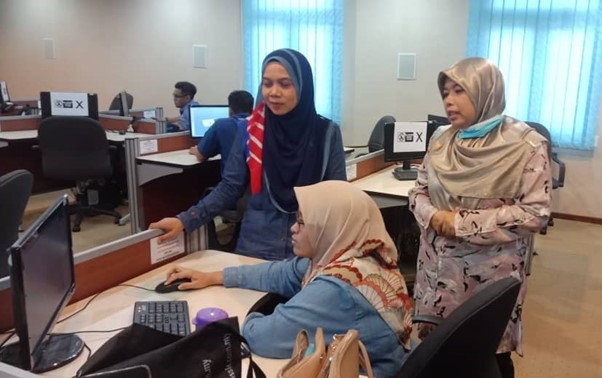 Peserta kemudian dibawa melawat makmal inovasi PTPM yang menyediakan kemudahan lengkap pembinaan bahan untuk aplikasi berbentuk VR dan permainan VR. Para peserta telah mencuba sendiri kemudahan VR yang terdapat di PTPM dan mempelajaran teknik asas pembangunan bahan pembelaran menggunakan perisian UNITY. Bengkel tersebut diakhiri dengan pengenalan kepada aktiviti-aktiviti inovasi di PTPM kepada peserta.