USM, KUFS EXPLORING POTENTIAL COLLABORATIONS IN GLOBAL COMMUNITY ENGAGEMENT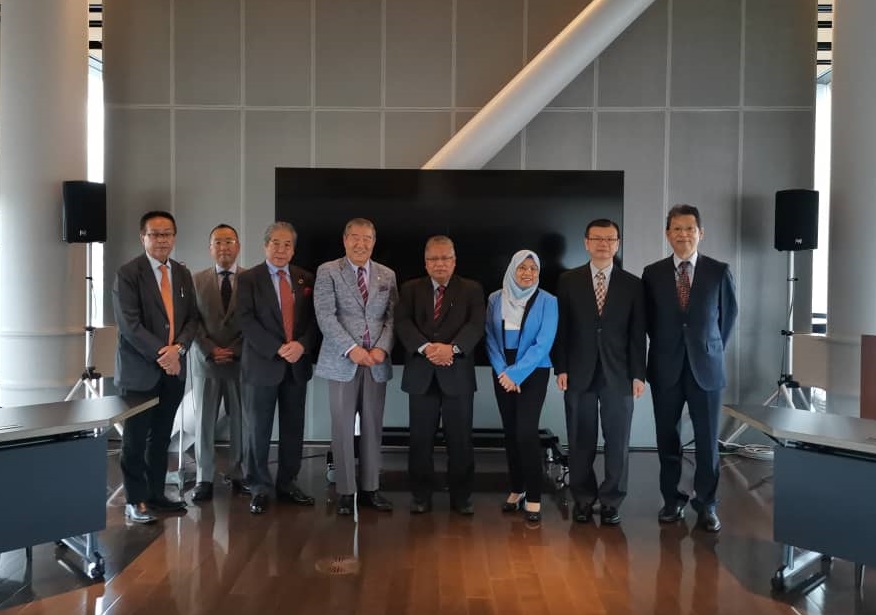 PENANG, 15 November 2019 – Universiti Sains Malaysia (USM) continued its close international collaboration with universities in Japan when a group of academicians from the Centre for Instructional Technology and Multimedia (PTPM) recently visited the Kyoto University of Foreign Studies (KUFS).
The group, led by the PTPM Director, Associate Professor Dr. Wan Ahmad Jaafar Wan Yahaya, visited KUFS following a Memorandum of Understanding (MoU) signed earlier between the two institutions.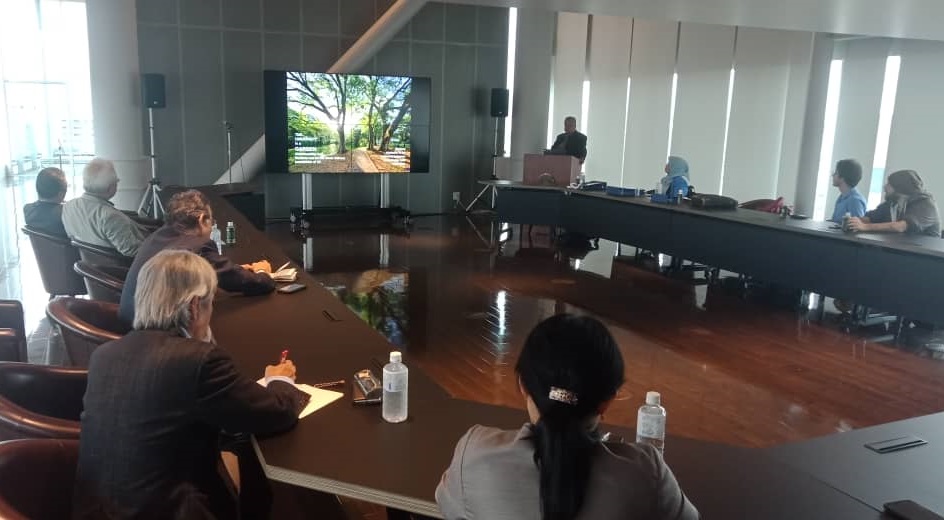 On hand to welcome the PTPM delegates were the President of KUFS, Professor Dr. Takeshi Matsuda; the Vice-President, Professor Toshiki Kumagai and the Director of Division for the Coordination of Planning and Implementation, Tsutomu Shimomatsuya.
Both parties discussed the potential of fostering collaborations in the field of community engagement.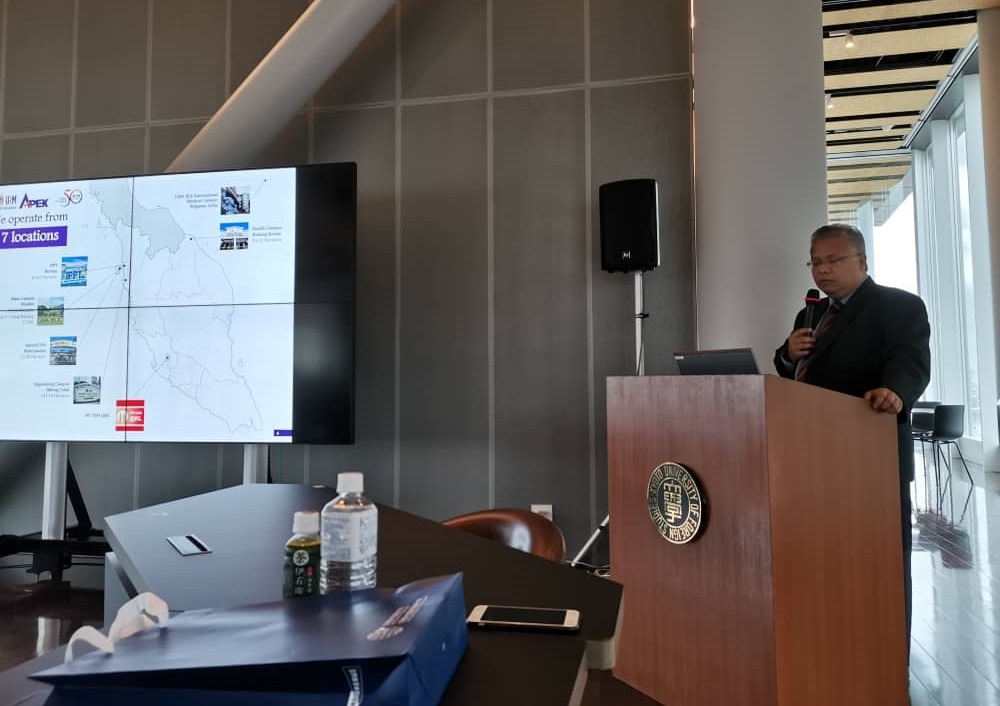 In his introductory speech, Wan Jaafar said, "This is the first time PTPM academicians had visited KUFS, and we are very impressed with the work that KUFS is doing especially in terms of global community engagement."
He further added that it was aligned with the aspiration of the Malaysian government in the Look East Policy, and with the two universities exploring potential collaboration in the field of community service and engagement, it could contribute to the cultural and social life of both nations.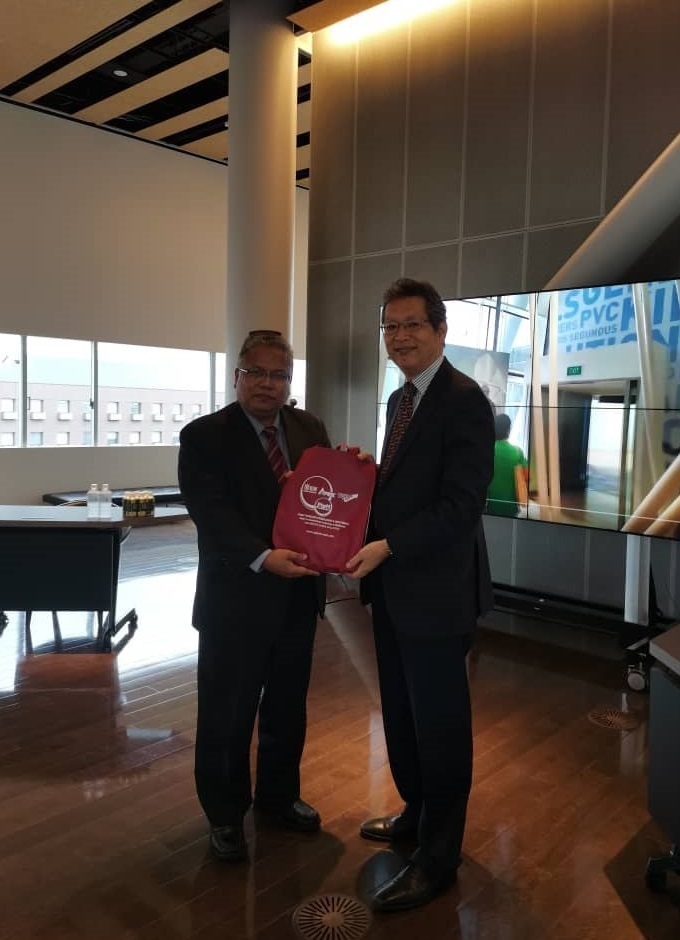 Professor Dr. Takeshi Matsuda described that the idea of having global engagement was derived from a former USM Vice-Chancellor during his visit to USM 13 years ago.
Other activities that were also organised during the PTPM visit included a round-table meeting with students from the Japanese Studies Centre for International Students. The meeting discussed opportunities in gaining international linkages and exchange of ideas in community service.
In addition, there was a research talk by the KUFS Director of Centre of Global Engagement, Professor Dr. Eric Hawkinson.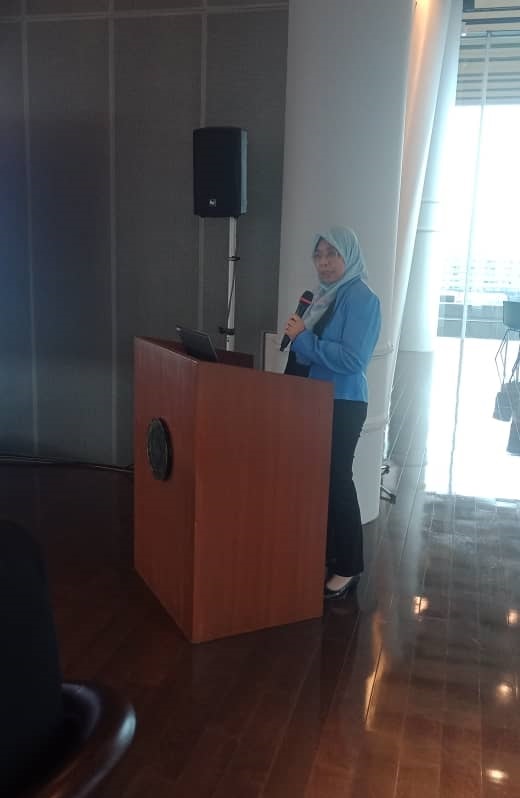 The Deputy Director (Academic, Research and Innovation) of PTPM, Associate Professor Dr. Mona Masood also presented a talk on research and innovation at PTPM in the context of global engagement and community service.
Among the audiences was PTPM's Deputy Director (Postgraduate, Networking and Alumni), Dr. Chau Kien Tsong.
KUFS is a reputable, private Japanese university focusing on global engagement. It currently operates in Kyoto, providing outstanding education to students from all over the world, offering international education in various disciplines.
KUFS is also one of the Council members of the Asia-Pacific University-Community Engagement Network (APUCEN).
Original text & Photo: PTPM/Editing: Mazlan Hanafi Basharudin