REINVENT AND INNOVATE STRATEGIES IN TEACHING AND LEARNING DURING CORONAVIRUS PANDEMIC – CONFERENCE KEYNOTE SPEECH BY PTPM DIRECTOR, PROFESSOR DR. WAN AHMAD JAAFAR WAN YAHAYA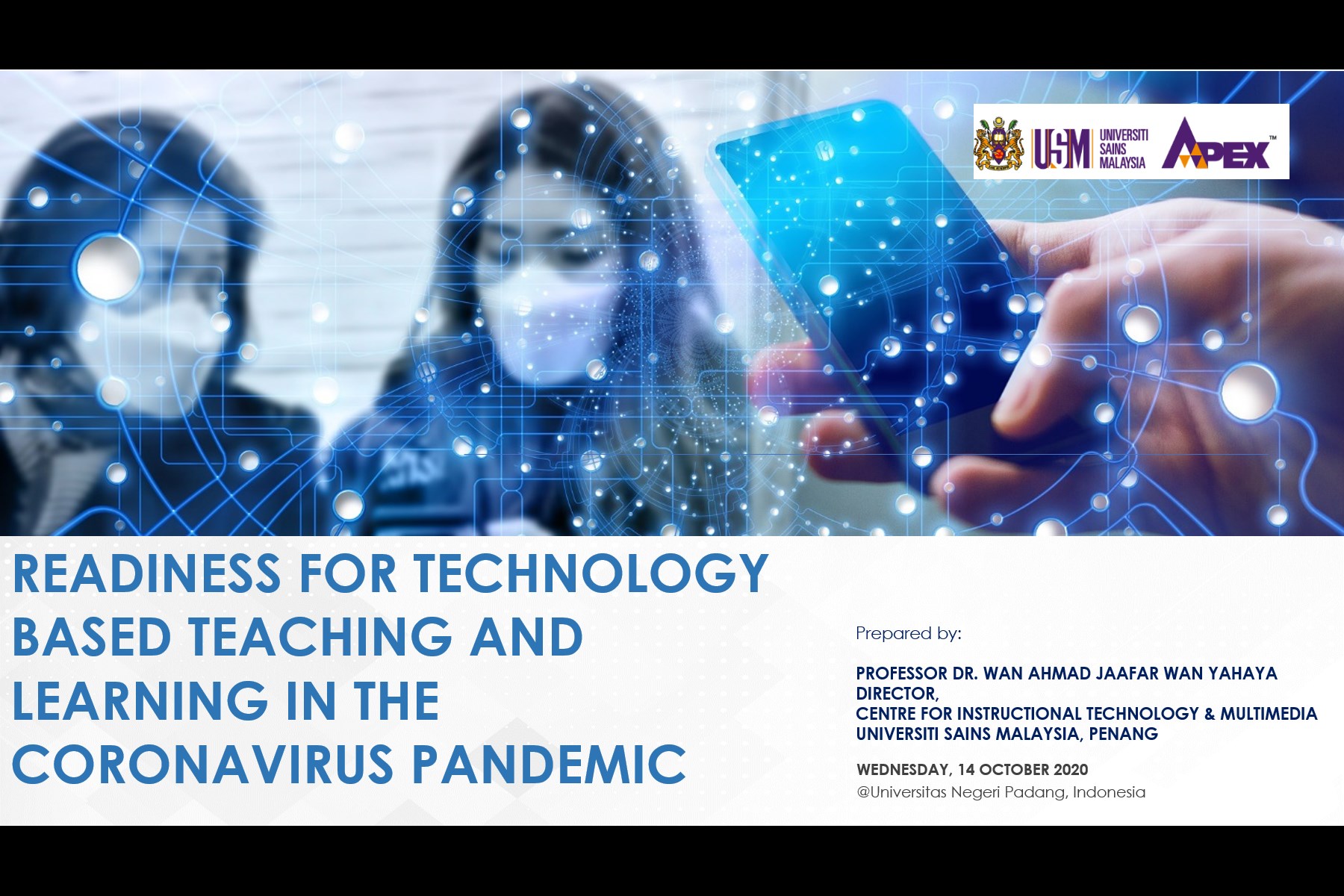 USM, 14th October 2020 – Professor Dr. Wan Ahmad Jaafar Wan Yahaya, Director of Centre for Instructional Technology and Multimedia (CITM), had been invited to address as Keynote Speaker at the 9th International Conference on Language and Arts (ICLA-9) on the impact of instructional design on language and arts. ICLA-9 conference was organised by Faculty of Languages and Arts, Universitas Negeri Padang, Indonesia on 14 and 15 October 2020.
This year ICLA-9's theme is "Research and Education Challenges and Arts in the Corona Virus Pandemic". In line with this, ICLA-9 was held to allow researchers and practitioners to explore new ideas for continuous quality improvement and finding solutions to emerging problems that the world is now facing.
In his speech at the conference, Professor Dr. Wan Ahmad Jaafar said that almost all industries across the world, including education continues to shrink and are gasping for breath. Therefore, "there is an urgent need to reinvent and innovate, explore new ideas, not only need to effective cost cutting measures, but also above all, improving the contents and the way we deliver education," Professor Dr. Wan Ahmad Jaafar said.
Dr. Susanto Saman from Universitas Bandar Lampung of Indonesia, Professor Dr. Ardipal and Dr. Novia Juita from Universitas Negeri Padang of Indonesia had also addressed their speeches in the conference. The conference was attended by more than 120 participants from the world. A total of 100 papers, accepted for presentation by peer review, were presented at parallel sessions throughout the day. All sessions were followed by lively interactions.