TOP IPS AWARDS FOR CITM STUDENTS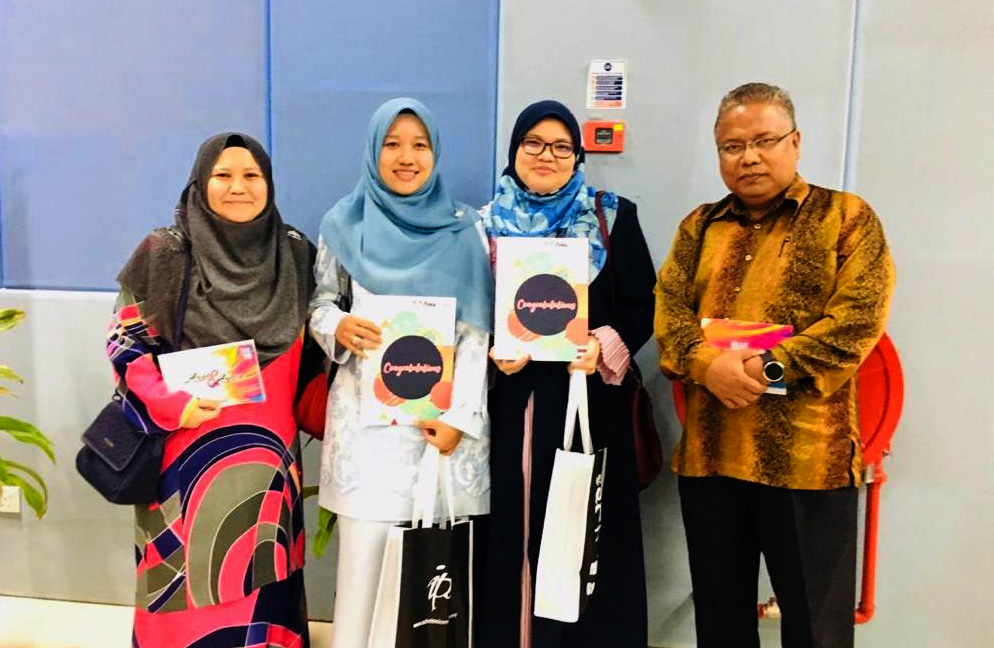 USM, 18 October 2019 – "Be diligent in everything in your study, study wholeheartedly, or do not study at all" were the opinions that Noor Hanim Binti Ismail lives by. Noor Hanim received Best Student (Coursework Category) Award in USM Institute Postgraduate Studies' (IPS) Persada Kencana Awards, which is the institute's highest awards. It is given to postgraduate students who excel in various fields and studies as well as active in extracurricular activities.

Noor Hanim Binti Ismail, who received her Master of Instructional Multimedia (MIM) from Centre for Instructional Technology and Multimedia (CITM), was announced as the recipient of the award during the event held on 17 October 2019 at Kompleks Cahaya Siswa (KOMCA), USM. Noor Hanim achieved a perfect CGPA of 4.0 for her MIM degree.
CITM Director Associate Professor Dr Wan Ahmad Jaafar Wan Yahaya was present at the event. Dr Wan Ahmad Jaafar said that "study without efforts would means nothing, so it is essential to study diligently," he said, adding that "even with an eventful schedule, there should always be time for studies". He then encouraged those who graduated to further their studies. CITM Senior Lecturer, Dr. Nurullizam Jamiat attended the event also to give moral support to the students.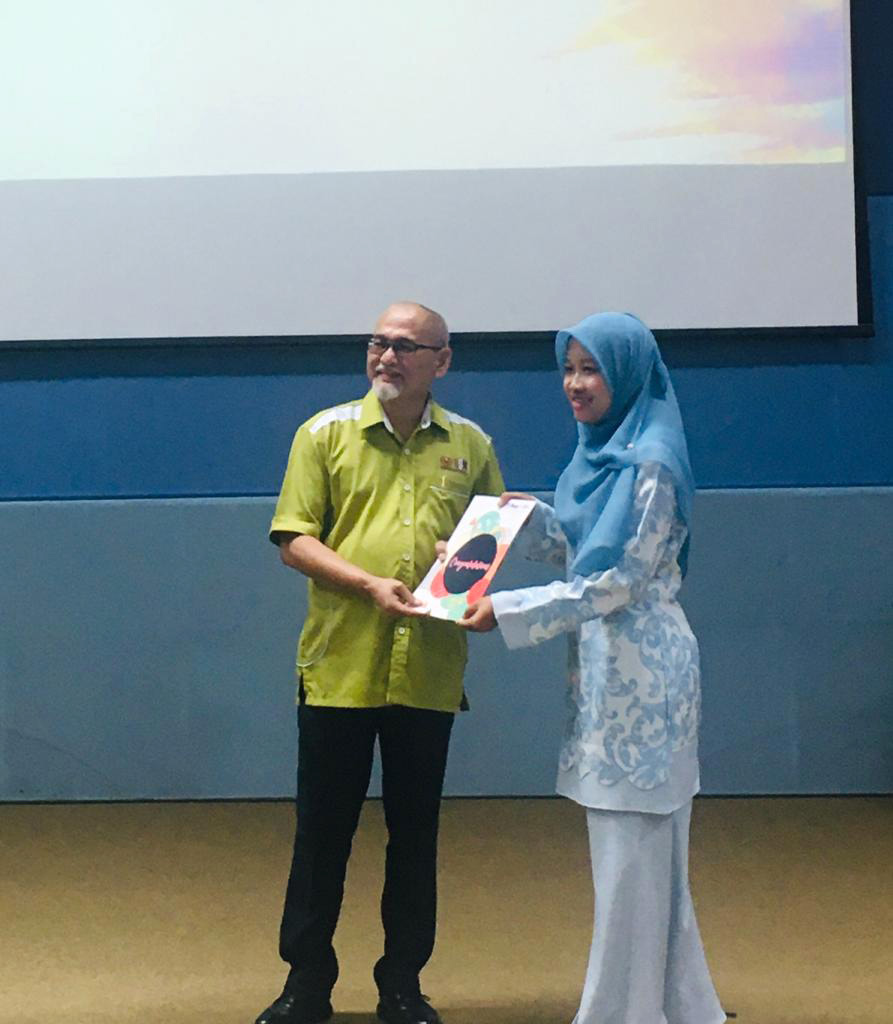 A fellow student, Nur Aadila Binti Ahmad Razi, was also honoured at the event with the CITM Outstanding Student Award. Nur Aadila, who hails from Kedah, received the award for achieving a good result in MIM and extracurricular activities. She was the Bronze winner in the 2019 SIRIM Invention, Innovation, and Technology Expo (Si2te2019) organised by SIRM Industrial Research at SIRIM Kulim Hitech Park, Kulim, Kedah from 16 to 18 April 2019. Nur Aadila, who is now pursuing a PhD degree in the same course, said her success was a blessing.
IPS Persada Kencana Awards Ceremony saw great number of USM postgraduate students received Awards in various categories. Both Noor Hanim and Nur Aadila received a certificate and cash prizes respectively.