STRENGTHENING THE RELEVANCE OF INSTRUCTIONAL DESIGN IN TVET – CONFERENCE KEYNOTE SPEECH BY PTPM DIRECTOR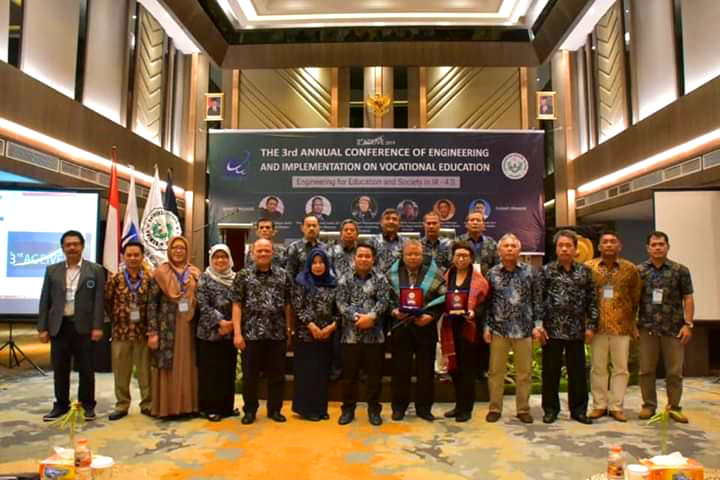 USM, 17 November 2019 – Associate Professor Dr Wan Ahmad Jaafar Wan Yahaya, Director of Centre for Instructional Technology and Multimedia (CITM), had addressed a conference as Keynote Speaker at the Third Annual Conference of Engineering and Implementation on Vocational Education (ACEIVE2019) on how the instructional design can be applied on TVET education. ACEIVE2019 international conference was organised by Universitas Negeri Medan (Unimed) of Indonesia at Polonia Hotel Medan, Medan, Indonesia on 16 November 2019.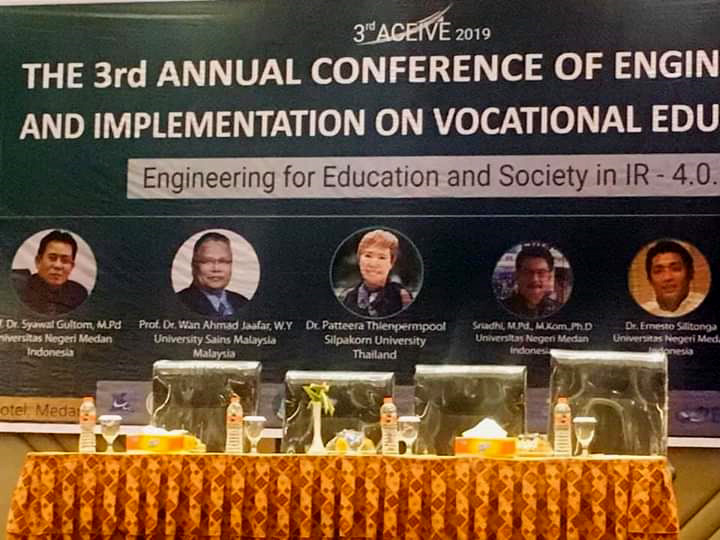 In an address focusing on the continuous challenges facing TVET, Dr Wan Ahmad Jaafar said, "adapting the role of instructional technology in TVET education contents delivery is one way of strengthening the TVET education in modern society of today." Dr Wan Ahmad Jaafar highlighted how instructional technologies are fundamentally changing the nature of delivery in TVET teaching and learning. "My positivity on the steps taken based on instructional technology in recent times to strengthen the TVET curriculum and supervisory framework, though continuously facing many obstacles," he reiterated, "the TVET education system will be robust enough to tackle them."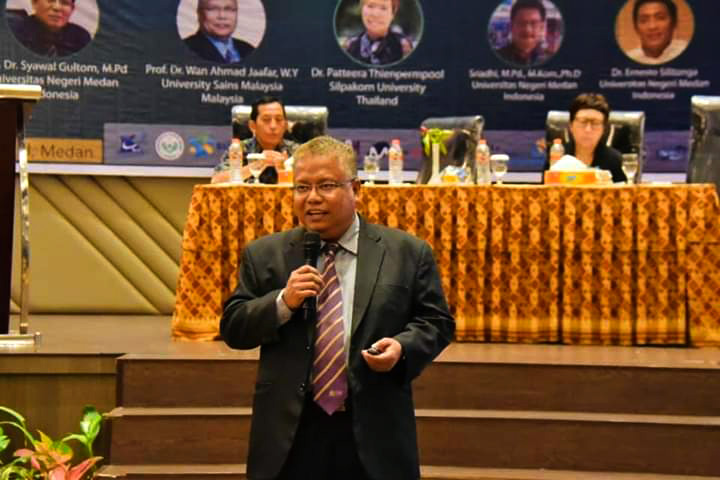 Dr Patteera Thienpermpool from Faculty of Education, Silpakorn University, Thailand had also addressed her speeches in the conference. The conference was attended by more than 110 participants from the world. A total of 107 papers, accepted for presentation by peer review, were presented at parallel sessions throughout the day. All sessions were followed by lively interactions.
Associate Professor Dr Mona Masood and Professor Dr. Irfan Naufal Umar were the Scientific Committee for this conference.