CITM WORKSHOP ON THE FOURTH INDUSTRIAL REVOLUTION 4.0 FOR UNIVERSITAS ANDALAS DELEGATION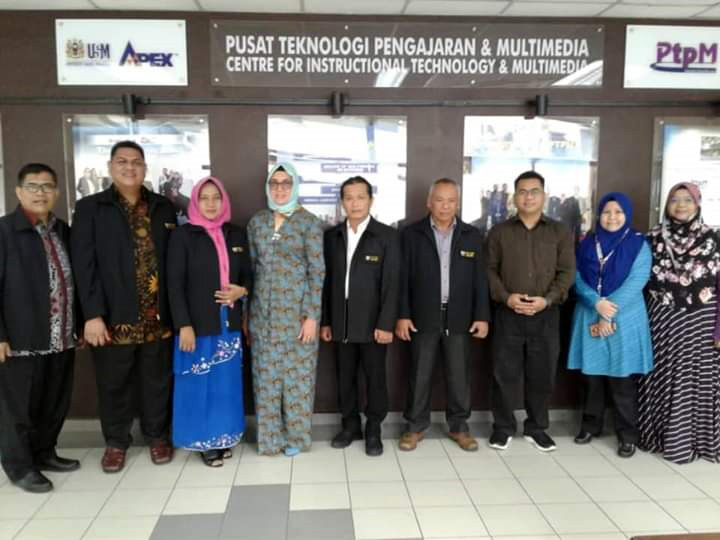 USM, 30 November 2019 – Centre for Instructional Technology and Multimedia (CITM) had conducted a workshop entitled "The Fourth Industrial Revolution 4.0" (IR4) on the 28 and 29 November 2019 to five staff members (two lecturers and three administrative staff) from Universitas Andalas (UNAND), Indonesia.

CITM IR4 Workshop signified a step further for CITM in sharing knowledge with international institution of higher learning. The workshop had taken a hands-on approach to creating opportunities for the UNAND academicians and management personnel to learn from one another's practical experiences. This approach has also been extended to identify gaps in internal capacities and addressing needs at the individual level. The topics covered in the workshop were Introduction to Open Educational Resources and Massive Open Online Courses (MOOCs), facilitated by Assoc. Prof. Dr. Rozinah Jamaludin who was also the coordinator of this workshop, introduction to Mobile Learning by Dr. Irwan Mahadzir, senior lecturer of CITM, and introduction to Augmented Reality and Virtual Reality by Dr. Ahmad Sufril Azlan bin Mohamed from School of Computer Science with his Research Master Student Muhammad Umar bin Abd. Aziz.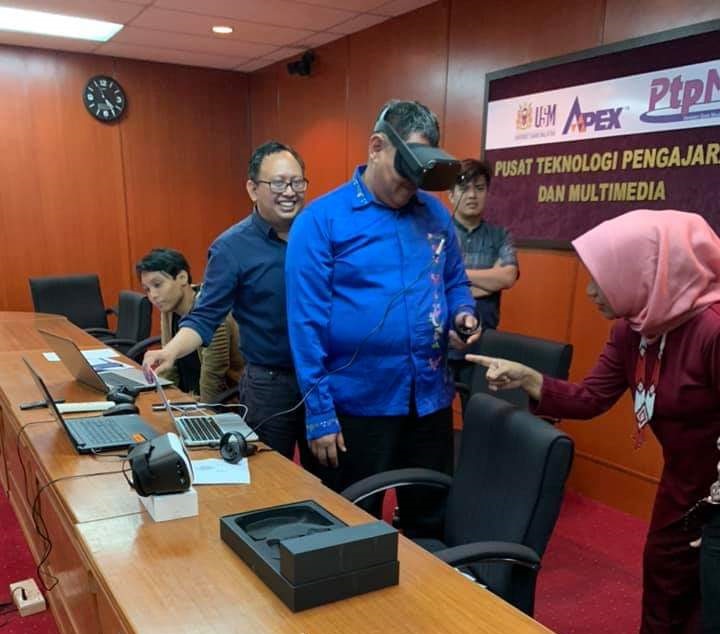 Through the workshop, the participating UNAND participants has developed understanding and interest in the core knowledge of The Fourth Industrial Revolution 4.0 and relevant tools involved, and believed to be useful in throughout their academic and administrative journey when they returned to UNAND.
The UNAND participants had also visited USM Archeology Center, Museum and Gallery Tuanku Fauziah, and the Hamzah Sendut Library. Despite short event and the very first time for the Indonesian staff members to visit CITM, they expressed their excitement in attending the workshop and their wish to return for subsequent workshops in the future.
Overall, it was a weekend to remember for everyone in the Centre for Instructional Technology & Multimedia.